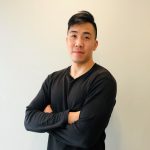 Cho (Kalok) King
Registered Massage Therapist
Kalok graduated from York University with a degree in kinesiology and then completed a massage therapy diploma at Sutherland-Chan. He has experience working with a variety of clients through multiple placements at school; including sports clinics and seniors' clinics. Through personal sports related injuries he has realized how important rehabilitation is for individuals so that they are able to resume their day to day activities pain-free. In Kalok's free time he is likely working out at the gym, trying out new restaurants or playing video games with his friends.
Why should patients choose you as their provider instead of others in the area?
I believe that patients should choose me as their therapist because of my ability to listen to their specific needs and be able to also educate them on their injuries and complaints. Whether it be a relaxation type or rehabilitate type treatment, I believe that I will be able to tailor my treatments to their individualized needs.
What are the top 3 treatments that you focus on?
I)Trigger point therapy and Deep Tissue Massage
II)PNF stretches
III)Therapeutic Exercises
What are you proud of in your practice?
Massage therapy or any sort of rehab requires a lot of trust from the client, and I find it most rewarding when I am able to meet specific goals of my client, whether it is being able to run pain free or even just to be able to brush their hair again without shoulder pain.
Which cases do you enjoy treating? Why?
I enjoy treating all cases, but I am especially passionate about cases where I am able to see patients return to their sports and activities pain-free.
Availability
li>Tuesday 3 pm – 8 pm
Saturday 10 am – 5 pm

li>Sunday 10 am – 5 pm

Clinic Open 7 days