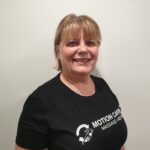 Olga Voevodskaya
Manual Osteopath Practitioner & Registered Massage Therapist
Olga is an experienced Osteopath and healer. She started out as a nurse at a pediatric clinic, and that is where she witnessed the transformational power of the therapeutic touch. She then transitioned into massage, then ultimately Osteopathy and Cranial Therapy.
She is a graduate from the Canadian College of Massage and Hydrotherapy and from there her passion eventually led her to the Canadian College of Osteopathy in Toronto, where she completed her 5-year study and graduated with a Diploma in Osteopathic Manual Practice (D.O.M.P ), and a Diploma in the Science of Osteopathy in 2017. Beyond her formal education, she has also received advanced training to treat concussions, stress disorders, and various neurological conditions.
Olga has a special touch as she is able to feel different fluids and energy flows within the body. She focuses her practice on anxiety and head trauma, and helps restore balance to the body using a gentle, tactile approach. During a treatment with Olga, she'll be assessing the body as a whole and creating a customized treatment plan to target your specific goal. Her focus is to identify the root cause of your complaints and to be able to provide a proper plan to get you back to 100%.
Outside of the clinic, you'll find her spending quality time with her dog.

Availability
Monday 10 am – 8 pm
Wednesday 10 am – 8 pm
Clinic Open 7 days