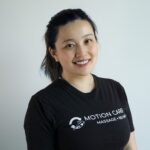 Dr. Wendy Zhou
Doctor of Naturopathic
Dr. Wendy Zhou is a naturopathic doctor that focuses on improving health of all types of chronic diseases. Her experience includes helping patients manage stress-related illnesses, digestive issues, hormone imbalances (i.e. PMS, menopause, infertility), thyroid dysfunction, diabetes, heart health and autoimmune diseases. However, her passion lies with cancer care. Having graduated from McMaster University's Health Sciences program, Dr. Wendy Zhou first discovered evidence-based medicine, which she later incorporated into her studies and clinical internship at the Canadian College of Naturopathic Doctor (CCNM). She was fascinated by the exciting research in adjunctive cancer care and co-published a medical review of adjunctive IV vitamin-C treatment in cancer care (2014). She also completed a one-year internship in adjunctive cancer care where she exclusively worked with cancer patients of all types.
Dr. Wendy Zhou is a part of Ontario Association of Naturopathic Doctors, Canadian Association of Naturopathic Doctors, and Oncology Association of Naturopathic Physicians.
Why should patients choose you as their provider instead of others in the area?
Dr. Wendy Zhou believes that medication and supplements are temporary solution to bigger problems. As the symptoms improve with supplements and medication, our focus is to improve your diet, lifestyle and mental state in order to achieve a healthy balance. Doctors are there to educate patients on the best way to optimize health. As a Naturopathic Doctor, I am doing the same things, but with a more drug-free, hands-on, and lifestyle approach. This way allows me not only to truly understand your problems, but also the obstacles that stands in your way to your solution. I believe that being healthy is as much of a mental state as it is physical. When we address both, we could unlock your full potential.
What are the top 3 treatments that you focus on?
With each visit, you will walk away with lifestyle and dietary advice, plus supplement recommendations, and any additional testing or treatment methods we need to consider in order to get you feeling better. Those additional testings can be as simple as blood test to full hormonal panels. The recommendations can also range from acupuncture, chiropractic care or recommendations for massage.
What are you proud of in your practice?
I am exceptional at applying research-based recommendations to every patient's care. When I sit across from a patient, all the symptoms are like pieces of a jigsaw puzzle and I am putting those pieces in place as they were presented to me. Only with sufficient evidence and information both from the patient as well as my knowledge, together, we build a good care plan that we are going to follow through. I strive to create an environment where patients feel comfortable to give me all the pieces of the puzzle that I need to create a treatment plan. At the same time, my duty to my patients are to forever bettering my knowledge through continuous research and learning.
Which cases do you enjoy treating? Why?
I like challenging cases that makes me dive into the research to find the answer. Therefore, most chronic diseases such as cancer, digestion, mental health, hormones, thyroid and autoimmune cases are those types that really grabs my attention. It is most joyful when I see my patients' hardwork paid off as they feel much better under my guidance. Alternatively, when my patients works with me, they realized that reaching their health goal is as simple as following the plan that we both set out and agree on earlier in their treatment, they can see results within 2-5 visits. It is when I see that I am making a positive difference in a patient's health and their life choices that makes truly appreciate my job.

Availability
Monday 3 pm – 8 pm
Friday 10 am – 6 pm
Saturday 10 am – 5 pm
Clinic Open 7 days