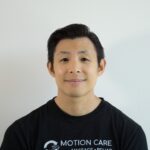 Alexander Ngui
Registered Acupuncturist & Registered Traditional Chinese Medicine Practitioner
Alex is approaching a decade of creating a balanced healthy life for his clients by combining his knowledge of Classical and Traditional Chinese Medicine as a Registered Acupuncturist since 2011. During his journey of healing others, Alex combines his treatments with Tuina, scraping, and cupping with other techniques such as auricular acupuncture, reflexology and shiatsu. Over the years, Alex's training has led him towards certifications in sports taping, and Reiki. Additionally, Alex uses his years of Qi Gong practice to enhance his treatments.
Why should patients choose you as their provider instead of others in the area?
Acupuncture allows Alex to harmonize energy systems in the body while bridging eastern and western medicine to treat organ, nerve, and muscular function (i.e. treating the body as a whole). By breaking down the fundamental yin and yang imbalances of the body, Alex boosts the body's response to heal holistically with the aid of very thin acupuncture needles. Alex's treatments can treat any condition, acute and/or chronic.
What are the top 3 treatments that you focus on?
There are many cases and treatments Alex loves working on, but he treats mostly, Sports Injuries, Mental/Emotional, and Infertility.
What are you proud of in your practice?
The most successful part of Alex's clinical practice is treating conditions which people are told, "There is nothing left to do". People will seek him out for treatments to minimize their issues to maximize themselves for a better life. Alex is also privileged to have treated and maintained a good rapport with clients from professional sports (Tennis, Golf, NHL, BJJ, and more) to actors from movies and film. But, the proudest part of his practice is helping those, the residents of the Toronto area, walk out of his clinic with a smile on their face knowing that there is hope to getting back to their daily routine.
Which cases do you enjoy treating? Why?
Although Alex enjoys managing pain for his clients, he always likes taking on the toughest cases. Alex feels the accomplishment of gathering all the resources he knows to battle an ailment that will challenge him.

Availability
Tuesday 10 am – 8 pm
Thursday 10 am – 8 pm
Friday 10 am – 8 pm
Sunday 10 am – 5 pm
Clinic Open 7 days