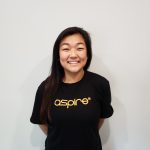 Madelene Le
Registered Massage Therapist
Madelene graduated from the Registered Massage Therapy program at Humber college. During her time at school, she has had the opportunity to provide treatments to a wide variety of patients through her clinical internships, including those in the pregnancy and infancy stages and those with neurological disorders. She thrives to expand her knowledge and experience through providing the best care for her patients. Madelene enjoys staying active by taking part in leisure activities such as hiking, traveling and playing recreational sports.
Why should patients choose you as their provider instead of others in the area?
I believe that Massage Therapy is undervalued so I want to be able to demonstrate the benefits of massage with a rehabilitative approach. As a passionate health care service provider my motivation strives from the love I have for sports. I love to involve myself in various types of physical activity such as volleyball, basketball, badminton, and softball. Through witnessing injuries and experiencing them myself, I can use my knowledge and skills to understand the human body to the best of my ability. I find it the most rewarding when a patient is able to get back on their regular routine. I can provide each patient with their own individualized treatment plan in order to achieve their goals.
What are the top 3 treatments that you focus on?
Muscle tension/Stress
Postural dysfunctions
Athletic injuries
What are you proud of in your practice?
What I am most proud of in my practice is being able to educate my patients so that they understand how to maintain their overall well-being. Nothing feels better than knowing that the patient is also willing to work hard to benefit their health. I pride myself with taking on challenges to find the root of the problem and treating patients accordingly, using assessments and treatment techniques, in order to get the best results.
Which cases do you enjoy treating? Why?
I enjoy all cases because our body is so complex, each impairment requires a different approach, so this allows me to exercise my brain and further educate my knowledge to provide the best patient centered care.

Availability
Monday 10 am – 3 pm
Tuesday 10 am – 6 pm
Thursday- Friday 10 am – 6 pm
Friday- Friday 10 am – 6 pm
Saturday 10 am – 5 pm
Clinic Open 7 days